MOBILE BILLBOARDS
Looking for a ground-breaking way to promote your business or event?
Big Impact's Mobile billboards are available for your business with the powerful ability to brand or promote your business.
These mobile billboards have high impact and are professionally presented which allows you to take your message to the streets reaching a wider audience and target market.
Our mobile billboards are proven to draw attention. People will take notice of your brand or promotion and by seeing it in such a manner, they will have a higher chance of remembering your important message. Recall and frequency is achieved by using these mobile billboards.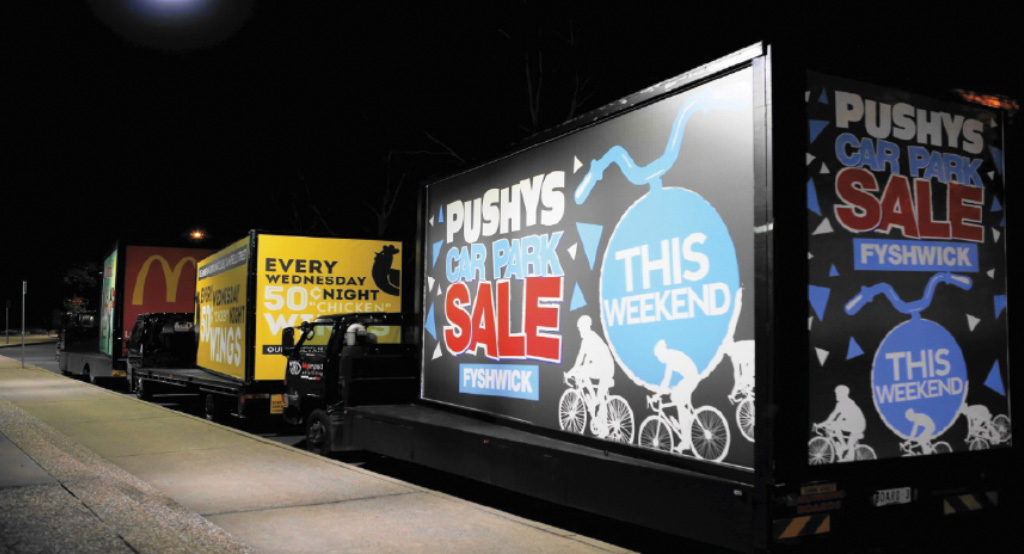 Mobile Billboard 1- MB1
The MB1 further enhances the viewer's experience. This is achieved by adding in LED internal lighting for night activity/events and scrolling technology that allows the ads to scroll. MB 1 attracts attention by being backlit and scrolling through 5 ads each 40 second. This will allow you to continue taking your brand to your consumer at any time anywhere.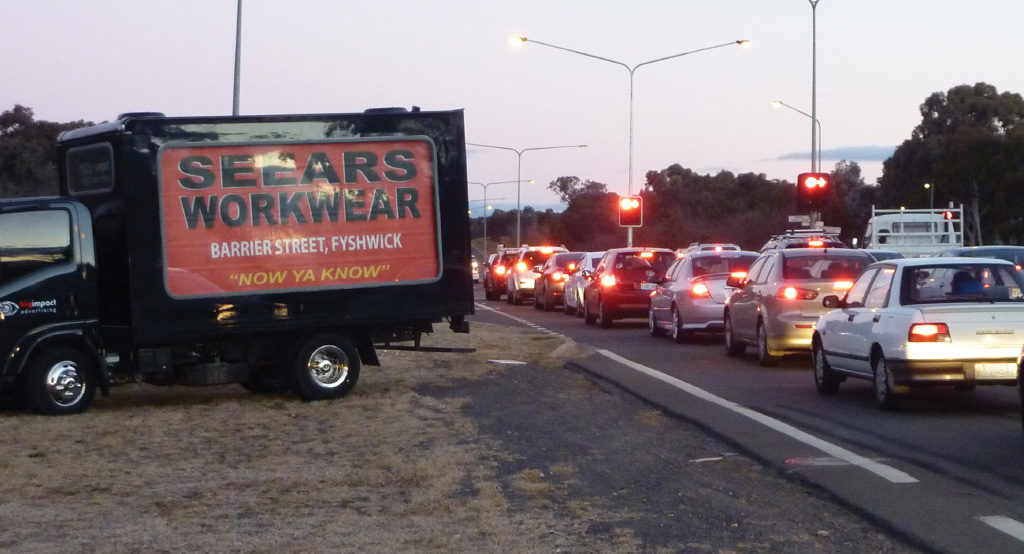 With such varied ways of attracting attention, you can be certain that you will be noticed by many of your target market.
Further information – MB 1:
Your ad will be displayed on 4 sides of the vehicle. Sides – 3 meters wide x 1.5 meters high- Back 1.5m x 1.5m. Front 1.5 w x.450 H.
MB1 holds up to 5 clients – scrolling evenly and promoting you across the region.
Minimum booking is 4 days per week at $250+GST per day.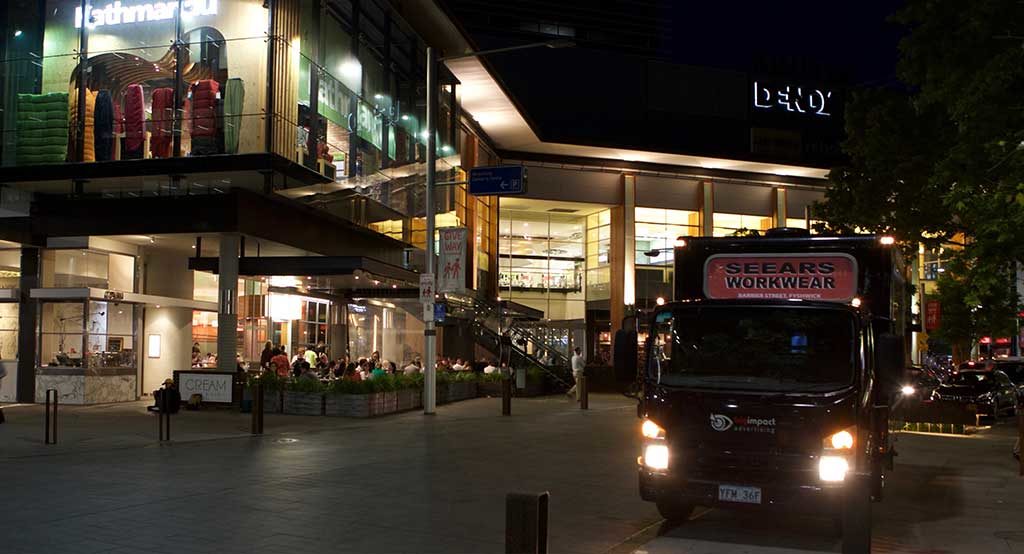 Mobile Billboard 2 non backlit- Sides 6 metres long x 2.6 meters high – Back 2.2 W x 2.6 H
Take your brand directly to your target market!
MB 2 has a very strong, distinct presence on major highways around Canberra and Queanbeyan.
This advertising medium boosts recall and encourages impulse buying decisions. Utilise this Mobile Billboard at your next big sale or promotion to be noticed like never before.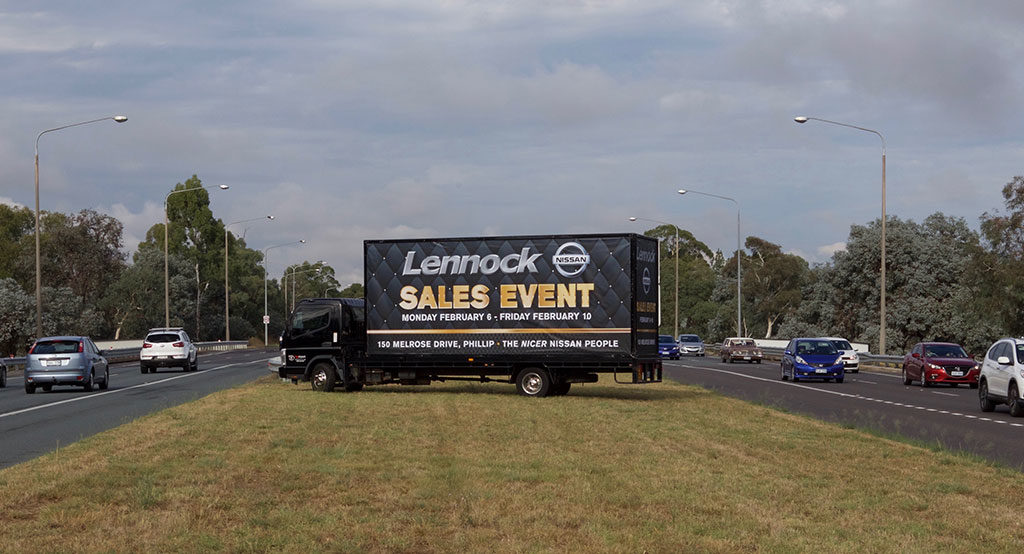 If you want the Canberra market to remember your sale, promotion, and brand, book MB 2 today because Size does matter!
The Long Media Vehicle serves the function of a billboard but on wheels. The billboard is static giving your brand ultimate exposure all day. MB 2 is great for brand building or brand revitalisation.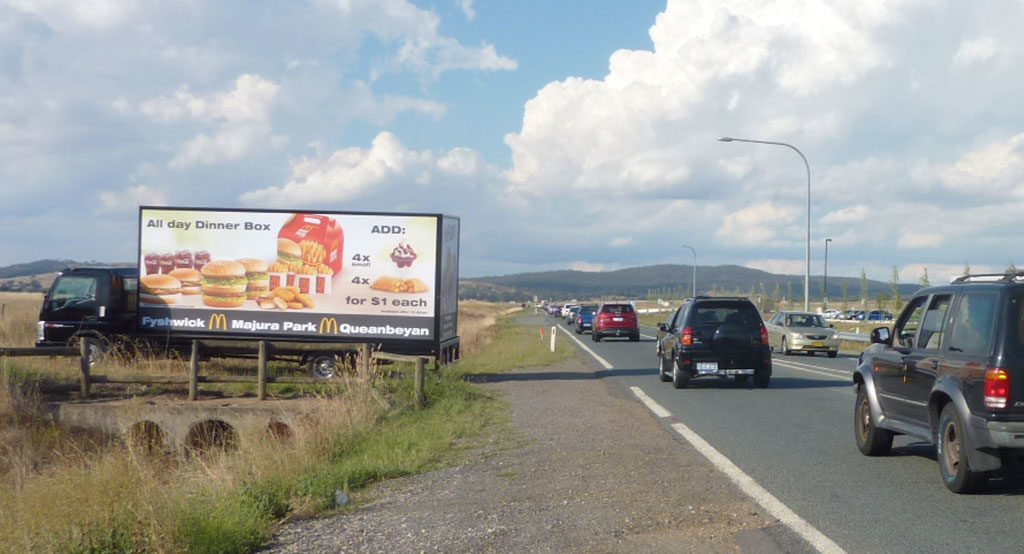 Mobile Billboard 3 – 9 Sides 6 metres long x 3 meters high – Back 2 W x 3 H
Backlit large format static billboards. The largest of our media vehicle fleet also with backlit technology. You cannot miss MB 3-9 with the ability to go all through the day and night. Reach out to your potential customers on the roads and at events throughout Canberra.
The only backlit large format mobile billboards in Canberra.
Excellent branding Mobile Billboards.
Flexibility to target high traffic roads.